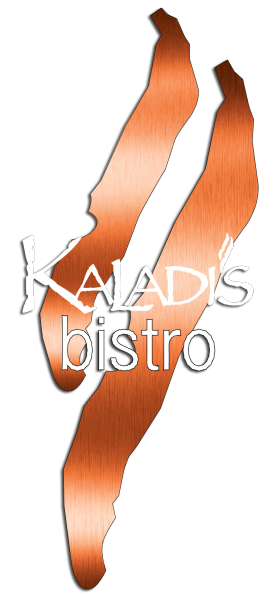 Welcome to Kaladi's Bistro
Breakfast - Lunch - Dinner - Catering
Contact-us
"Great food. Siri is the best server. Will definitely come again."
-Aspen Grove
"My first time being at your place.. will not be my last!! Loved it!! The food was amazing! One of the best burgers and fries I have had in a long time! Service was great! Looking forward to my next visit!! Definitely a 5!!"
-Mary Fisk
"friendly service, nice environment, delicious food and drinks"
-Carol Wickham
"Every thing was amazing the food so very good the prices are very amazing to yes my husband and I most definitely come back the waitress is very good and sweet very attentive"
-Elvia Vink
"We think the food is great and it's one of our favorite neighborhood restaurant. Today we decided to order food to go and the breakfast brunch was totally worth it. Tasty and still warm (we do live nearby). Tired of cooking at home but don't want to go out - this is a great option!"
-Deb H.
"My mom and dad have gone to Kaladi's frequently for Sunday brunch. They love going there not just for the food but for the personal relationships they have formed with the managers, the wait staff and even the chefs. My mom passed away this week. After her visitation, we went there to eat so my dad could be comforted by his Kaladi's friends. I want to thank you for the friendship and love you have given them over the years and for a place my dad can go to not feel so alone now that she is gone. God bless you and your business."
-Jennie Braaten
"Delicious food and cute little place with local artwork on the walls for sale."
-Margie Craft-Wulfkuhle
"Cute place great breakfast friendly staff."
-Dawn Burnison
"Big fan of Kaladi's! The restaurant is clean, the people are friendly, and the food is GREAT! I tried the apple cinnamon stuffed french toast today--wow. It was amazing!"
-Kelsey Moser